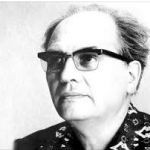 I've always hated the New Age movement slogan "nothing is impossible." First of all, that is wrong. Second, for those who preach the motto, they often aren't doing much real creating in their lives. For those of you who have adopted this adage, you are missing the great advantages of being in touch with reality.
Before we hear a chorus of my truth and your truth, my reality and your reality, here is an experiment you can conduct. Choose a meal you ate yesterday, and try to eat it again today. I mean, the very same meal, not just a version of the same menu. This will help you understand that some things, even seemly simple things, are not always possible.
I suppose the phrase "nothing is impossible" is meant to give people hope, courage, and fortify what must be assumed to be their terribly weak will-power. Dumbo's magic feather comes to mind. Hold this feather and you can fly. Hold on to this notion and you can accomplish great things.
I began to understand the power of impossibilities when I was a student at the Boston Conservatory. One of the composers we studied was the great Twentieth Century French composer Olivier Messiaen. I read his Technique De Mon Language Musical ("Technique of my musical language") several times. I still pick it up to this day to get a touch of his wisdom. One of his central ideas was that, and this is how he put it, there is magic in impossibilities.
He wasn't being abstract. His book reveals how certain music scales and rhythms cannot be transposed or inverted. Before I completely lose you, think of the name Bob. If you try to spell it backwards, you still get Bob. It is impossible to spell some words backwards and get something different like you can with the name David. Backwards it's Divad. Totally different.
Messiaen was a Catholic mystic and loved creating compositions that had natural mysteries built into the structure of his music. Some impossibilities are pretty cool. Just to have a little fun thought experiment, if suddenly it became true that nothing is impossible, then suddenly most of Messiaen's music would disappear. So would my nickname. The irony is that if nothing was impossible, Messiaen's music would become impossible, contradicting the claim. Hussein Nishah said, "If you think nothing is impossible, try slamming a revolving door."
Time, at least in this time-space dimension, only moves in one direction – forward. You don't get younger and younger, go back into your mother's womb, then separate into sperm and egg.
It is impossible to get back to the past. Time is non-retrogradable. The past is over, and that's just how it is. This fact can bring you a new burst of creative energy. You will not longer feel the need to make the past right, resolve it, fix it, relive it, or change it in any way.
Your mind can have the bad habit of being fixated on the past. But, you can change the channel. Even for those who "live in the past," it only in the present that they can think they are somewhere else.
Nice to have had a past. All that learning, all those skills we get to use. Knowing now what we didn't know in high school. But it is the ability to be focused on the present that enables us to reach and create the future.
Impossibilities often lead to hierarchical choices. Because it is impossible to be in two places at once, one may have to choose which place to be. What if your son is the starting pitcher for the high school baseball team, and your daughter is playing the lead role in the elementary school play, and what if they were happening at the very same time? There are limited choices available because of the impossibilities. You could watch your son play, or you could watch your daughter perform, or you could miss them both. But you can't see them both, because it is impossible to in our physical world to be in two places at the same time. You might think, "Hey, nowadays, we can Skype." But that's not being in two places at the same time. It is being in one place, and electronically viewing another.
Impossibilities are part of our world. Many things are impossible. Sometimes we know that, and sometimes we do not know that simple fact. Some things seem impossible, but as it turns out, they are possible. Sometimes we don't know. To proclaim everything is possible is folly. But when it is asserted, it comes from the idea of having a positive attitude, that by holding that belief, you will do better, that the subconscious mind will attract and manifest what you want. This is the old "Thought is creative." Think and grow rich, the power of positive thinking, and all of the latest variations of this old chestnut of an idea.
In the creative process, THE most successful process for accomplishment in history, you need to know where you are in relationship to where you want to be. You have to develop a clear eye, open mind, and truthful awareness if you are to adjust your actions successfully. But, those who know little about the real creative process, who think it is a matter of mind tricks, say wonderful sounding platitudes that are designed to hide reality by imposing a positive spin on it:
"With love and patience, nothing is impossible."
Daisaku Ikeda
"Virtually nothing is impossible in this world if you just put your mind to it and maintain a positive attitude."
Lou Holtz
"Without faith, nothing is possible. With it, nothing is impossible."
Mary McLeod Bethune
"Nothing is impossible in this world. Firm determination, it is said, can move heaven and earth. Things appear far beyond one's power, because one cannot set his heart on any arduous project due to want of strong will."
Yamamoto Tsunetomo
"Nothing is impossible; there are ways that lead to everything, and if we had sufficient will we should always have sufficient means. It is often merely for an excuse that we say things are impossible."
Francois de la Rochefoucauld
"Nothing is impossible to a willing heart."
John Heywood
"Future orientation is combined with a notion and expectation of progress, and nothing is impossible."
Alan Dundes
And before Waterloo Napoleon Bonaparte said, "The word impossible is not in my dictionary."
Before he died in his early 30s and wasn't around to see his empire fall apart, Alexander the Great said, "There is nothing impossible to him who will try."
If you thought that the key to success was to think nothing is impossible, you would try to impose that idea on yourself and to do that you must ignore reality as it is. You will be disappointed when things don't work out. You might think you didn't have the right attitude, faith, or courage. Instead of learning how to do better next time, you will try to increase the intensity of your belief. Yet in the creative process, what you belief makes no difference at all. What you do, what you learn, what you experience over time, what you master, how well you create does matter. And you don't need slogans to hide the truth of the universe we live in, in which some things are impossible and we are enriched by the magic of that fact.