Robert Fritz

Robert began his career playing music and studying and teaching musical composition. He began to see that the structural principles that are so much a part of the composer's art have profound importance when applied to human development. It is from these insights that his structural approach was born.
At the same time, Robert began to see that the very same process that creators use to create music, painting, sculpture, dance, drama, film, poetry and literature could be applied to the way people live their daily lives, that it is possible to approach the life building process in exactly the same way – as if it were a work of art. He went on to develop his first course to teach people to use the creative process in their lives and later began to train instructors in his approach. Since then, more than 80,000 people throughout the world have taken trainings developed by him.
His first book, The Path of Least Resistance, became an international bestseller. A true classic, it details how a person can utilize the creative process and the knowledge of structure to create their life according to their highest aspirations and deepest goals. His second book, Creating, gives even more detail on the principles of the creative process. His book, The Path of Least Resistance for Managers, takes the technology that is outlined in the first two books and applies it to organizations. His latest book Your Life As Art takes his groundbreaking work a step further. It covers the spirit of the creative process - what drives people to create. Many are saying it his his best book yet.
Robert Fritz is the founder of DMA® and Technologies for Creating®. With Charlie Keifer, Peter Senge and Peter Stroh he co-founded Innovation Associates, a company dedicated to helping people build organizations using principles of the creative process.
Robert Fritz is an accomplished composer, filmmaker, and writer, and he is also an organizational consultant for some of the largest companies in the world.
Robert lives in southern Vermont, with his wife and colleague Rosalind.
Rosalind Fritz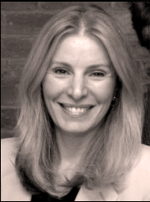 Rosalind developed a successful career in the performing arts as a singer in 60's and 70's London – managed by Andrew Lloyd Weber and Tim Rice. She had pop hits in the European charts, recorded film tracks with John Barry, and was a guest on numerous British television programs.
Her interest in human development and her own skills as a facilitator led Rosalind to build her own psychotherapeutic practice. Later, out of her involvement with yogic breath work, she created her own therapeutic breathing technique as part of her professional practice.
In 1985 she joined Robert Fritz's company as director of the UK office, where she developed the British and European business and built an impressive reputation for herself and for the work of Robert Fritz. She later moved to the United States and married Robert.
Rosalind is a master structural consultant and director of the Structural Consulting Certification Program. Together with Robert she leads workshops throughout North America and Europe.
Now available by phone or in person, Rosalind offers a structural consulting session for the individual or couple. To discuss the possibility of having a session with Rosalind, email: seminars@robertfritz.com