Katharina Schütze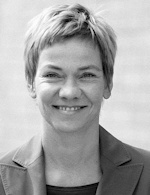 Katharina's career began in the 90's in landscape architecture and fine arts. She has been involved in structural work since 2002. Certified as a structural consultant in 2004, she is also trained as an instructor for the Managerial Moment Of Truth (MMOT), Creating What Matters (CWM) and Creating Your Life (CYL). Since 2022 she has been co-instructing the Fundamentals of Structural Thinking (FST) and teaching students the skill of Structural Consulting (SCCP).
Over the years, Katharina has worked with individuals and organizations in a variety of settings. Her work includes personal one-on-one structural consultations, business development and organizational strategy. She particularly enjoys supporting colleagues as a background consultant, utilizing her proficiency in the structural approach.
In addition, Katharina uses her knowledge as a landscape architect to create urban garden-projects that promote locally-grown food. She also works to restore wildflower habitats for bees and butterflies for both the well-being of living creatures and the environment.
Katharina is based in Berlin Germany. Most of her structural work is conducted online. Find out more at katharina-schuetze.de.
Kira Higgs
Kira earned her B.A.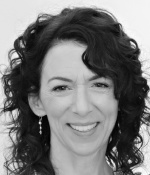 from Williams College in Massachusetts and began her career in finance in New York City. She held leadership roles in healthcare and telecommunications, designed innovative programs for women in leadership, and cultivated skill as a facilitator for teams and boards of directors.
In 2008, Kira formed Kira Higgs Consulting to provide strategic planning and communications strategy. She works with organizations and individuals in both the private and public sectors.
Kira began intensive training in structural thinking in 2017. She she earned full certification as a structural consultant by Robert Fritz, Inc. in 2019. Kira has been co-instructing the FST (Fundamentals of Structural Thinking) since 2021.
A nationally ranked athlete in her youth, Kira now enjoys yoga, distance cycling and meditation. Currently based in both Portland, Oregon and the Bay Area, the majority of her consulting engagements are conducted online. Find out more at kirahiggs.com